You and Your Family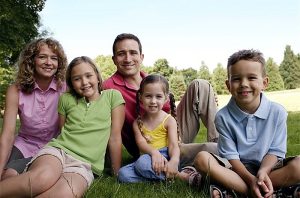 Strathroy is a blend of modern high-tech industries, growing businesses and small town lifestyle and values. The population is a rich mix of new residents, old established families and a growing global community of international companies.
Surrounded by rich agricultural farm land and close to the beautiful beaches of Lake Huron Strathroy offers much in it's location.
Strathroy has a strong sense of community where young couples raise families and mature couples enjoy active retirement. The town has a pleasing mix of grand victorian homes and modern housing developments. Good shopping, restaurants, library, art gallery and museum offer interest for everyone.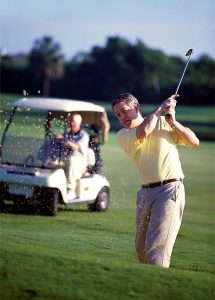 Local festivals and annual events and fairs attract interest from many outlaying areas. With active clubs, community facilities, outdoor pool, beautiful parks, well equipped playgrounds, baseball diamonds, tennis courts, indoor skating, hockey, curling and several challenging 18 hole courses for golfers, there is plenty of fun to last all year round.
Strathroy is a safe secure community. Located within the town, Middlesex General Hospital is a modern fully equipped medical facility.
The Strathroy Police Department has a new modern facility with state-o-the-art communication equipment. Other emergency services such as Fire and Ambulance are also well equipped and strategically located.
There are excellent schools and many recreational facilities with easy walking distance of home.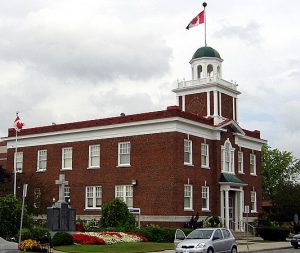 Strathroy is blessed with one of the most extensive and interesting parkland systems of any community. This well maintained network encompasses Centennial Park on the west, joining Alexander Park with its picnic pavilions, playgrounds, wild life sanctuary, miniature railroad and ball diamond. The numerous soccer fields on the High School campus join the St. Clair Region Conservation Park containing picnic areas, a lake with large flocks of Canada Geese, and miles of trails through dense woodlands. 155 acres in all for the enjoyment of every outdoor pursuit in both summer and winter.
This is a community that you can call your own and feel right at home. Opportunity and a relaxed life style surrounded by open spaces are here to be enjoyed. Where else can you have the amenities of small town life while linked to major market places for business purposes? It is only a short drive to the beautiful beaches of two Great Lakes or just a pleasant walk where you may still feed the ducks and geese on Pincombe's Pond.
Location and Industry
Strathroy enjoys one of the finest small town locations in the province. Strathroy has good connections and links for the easy flow of goods and people. The town is situated on Provincial Highway 402, a NAFTA SUPERHIGHWAY and the vital 4 lane link between Sarnia/Port Huron, Michigan (connecting to Interstates 94 and 69) and Highway 401, the Trans-Provincial Expressway running uninterrupted between Windsor-Detroit and the Ontario/Quebec border.
Provincial Highway 81 bisects the town and connects Highway 2 and Lake Huron cottage country to the north.
In addition to an excellent highway network, Strathroy is situated on the main CNR line running between Toronto and Chicago (8 passenger trains stopping daily – VIA and Amtrak). Direct Air Bus service between Strathroy and Pearson International Airport in Toronto is also available with numerous daily return trips. Our local London Air Terminal is only 30 minutes drive away.
With direct access by rail and road with links to air and water, allows great connections to North American markets. Local companies and industries can reach over 120 million consumers within one day's shipping time.
Industry is welcome in Strathroy,. Municipally owned industrial sites are available.