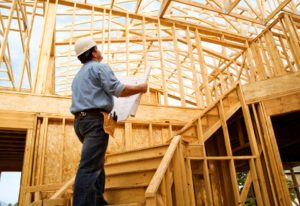 Are you ready to take the next step and build your Dream Home! The Sutton Wolf team has tons of experience with local builders in the area. We can help match you with the right builder to get this exciting journey started for you. New home construction can be overwhelming but we are here to help!
Why Choose a Registered Builder?
Know Quantity & Quality – This illustrates commitment to on-going service and to the building industry. The commitment to Community – Does the builder have more lots in town? Is it an on-going operation?
Ontario New Home Warranty Program – It is mandatory that every new home in Ontario is registered. Strict penalties and fines are levied against any unregistered contractors or unregistered homes. The warranty fee is minimal when you consider the coverage or assistance to you, the buyer (www.tarion.com).
Insurance and W.S.I.B. – The property owner is liable for all workers entering onto his/her site. Need we say more. How many individuals ask for Workman's Compensation Clearance prior to paying the bill? Did you know that the Contractor is liable (This could be you if you contract your own home.) if your subtrade is not registered or owes back payments to W.S.I.B. Ask your builder for his her W.S.I.B. number.
An Ongoing Building Program – This provides certain consistency within the home. Example – Is it the same framer, drywall company, trimmer, or plumber? The workmanship varies greatly from trade to trade, so make sure that the builder has a good relationship with trades and suppliers.